We Can Learn a Lot From a Cheek Swab.
With Our Analysis You Will Discover:
Your Reaction
to Cannabis

The Right
Products for You

Your Best Methods
of Consumption

Side Effects
Specific to You

Drug Interactions
to Cannabis
Cutting Edge Molecular Genetics.
Accurate and Actionable Results to Enhance Your Cannabis Consumption.
Personalized to You
Since everyone is genetically unique, everyone experiences cannbis differently. Discover your optimal cannabis products and methods through DNA testing.
Easy to Use
Once your kit is registered, all you need to do is swab your cheek, pack the swabs into the provided pre-paid mailing box, and drop it into the mailbox. It's that simple.
Safe & Secure
All saliva samples are processed in a CLIA certified and CAP accredited testing facility. We never share your information and comply with GINA Federal regulations.
State of the Art
We combine decades of leadership experience with a combination of Sanger sequencing and real-time polymerase chain reaction to achieve the highest degree of accuracy.
"My CannaGx results allowed me to make informative decisions based on my personal genetic profile. I now understand the proper CBD to THC ratios and deliverables that fit me!"
-William H., Seattle WA.
Your DNA Controls How Cannabis Affects You.
Unlock Your Personalized and Optimal Cannabis Experience Today.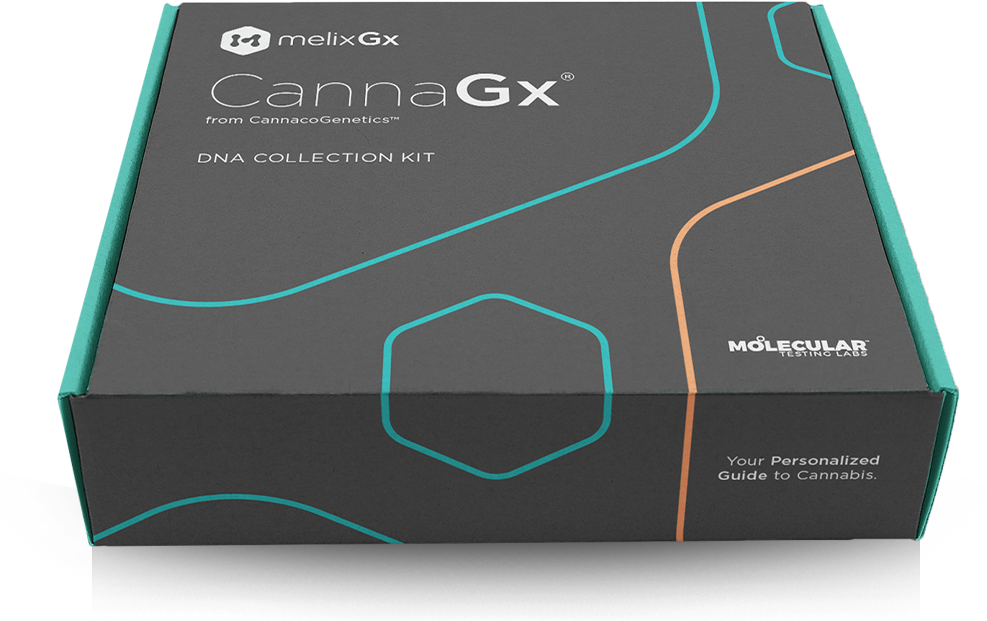 What's Inside The Kit:
Instructions & Consent Form
4x Single-use swabs
2x Swab deposit tubes
1x Pre-paid return box